IMMS was awarded this project by the Expressway and Rapid Transit Authority of Thailand (ETA) to study the torsional effects of The Rama IX bridge due to the structural design concept itself to be a single-plane cable stayed bridge, at which the bridge can easily be twisted under unbalanced traffic loadings.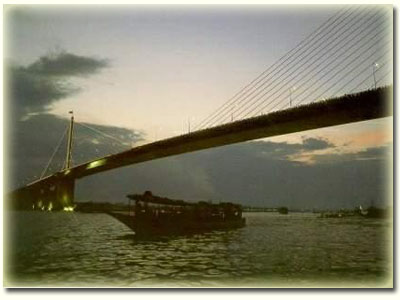 The scope of this project includes the 3D finite element bridge modeling structural analysis for the purpose of field-measured data verification in order to determine the bridge's behavior under various loading conditions.
            The recommendation on suppressing bridge torsional effects is also provided.